Welcome to Paul's Hideaway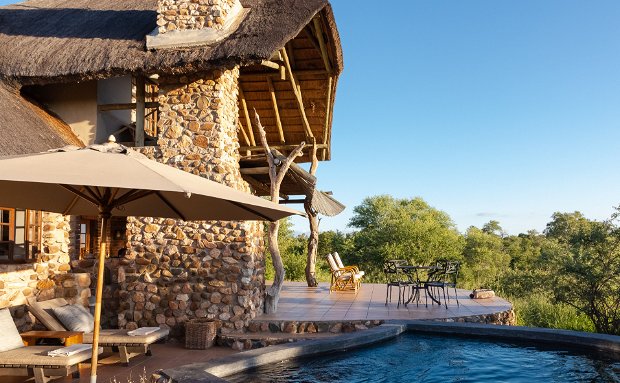 On the banks of the Machaton River stands a stone and thatch cottage, an idyllic hideaway in the heart of the Timbavati. Home to leopards, lions, elephants, buffalo, giraffe, and the critically endangered African wild dogs - this is the African bush in its wildest glory.
From the wide veranda, you'll see elephants at the watering hole below. From your bed at night, you'll hear lions call, hyenas cry, and owls hoot. Birdsong and fish eagles will wake you, and a leopard may pass your front door. Your own ranger can track its spoor, taking you on a 4x4 adventure through the thickest bush to catch a glimpse of your wandering visitor.
What Your Stay Includes
Explore unchartered wilderness adjacent to the Kruger National Park
Two Scheduled daily game drives with a qualified Field Guide lasting three hours each or more, one starting early morning and one late afternoon returning after dark enabling sightings of nocturnal animals and stargazing.
Opportunity to experience the Big 5 
An exclusive self-catering private dwelling for up to 6 people
Air-conditioned bedrooms
Access to the airstrip at 

Motswari Lodge 

with the following coordinates:                                                     
 24°11'23.83"S
31°23'10.78"E
A Field Guide will be staying at the nearby Java Camp (5 minutes away) for the duration of your stay, and is available via WhatsApp or radio should you require assistance with anything.
A housekeeper will ensure that the house is kept clean for your comfort.